Job description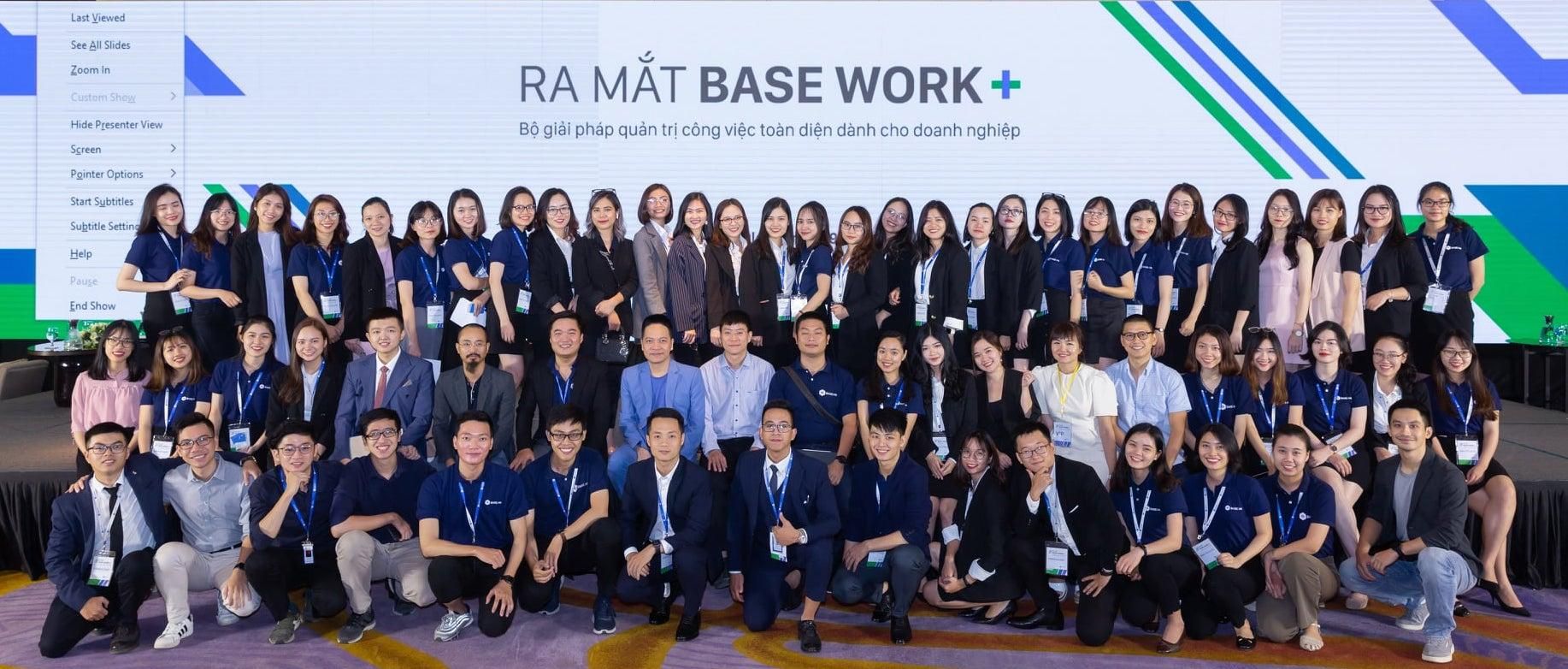 Base Enterprise, a Vietnam technological start-up company specialized in the Software-as-a-Service field. Beside of providing consultant services, we have a mission to build an open and intelligent platform with the most excellent applications for all businesses across the Asia.
Base team now consists of many outstanding individuals graduated from Top Universities in the Oversea & Vietnam, who have many years of experience in the SAAS industry.
With 4 years of operation, we always strive to maximize the growth of our teams by recognizing every individual's strengths and building a career path for each members.
Learning and Development Manager Responsibilities include:
Developing and implementing learning strategies and programs
Designing e-learning courses, career plans, workshops
Maintaining budgets and relationships with vendors and consultants
We are looking for a Learning and Development (L&D) Manager to help our employees advance their skills and knowledge.
In this role, you should be passionate about helping people learn and grow. Excellent communication skills are essential. If you also have experience designing e-learning courses and managing budgets, we'd like to meet you.
Ultimately, you will help our company succeed by training and developing its people.
Key Responsibilities:
Create and execute learning strategies and programs for BASE ACADEMY

Evaluate individual and organizational development needs from Baser

Implement various learning methods companywide (e.g. coaching, job-shadowing, online training)

Design and deliver E-learning courses, workshops and other trainings: Inbound sales, Customer journey,...

Assess the success of development plans and help employees make the most of learning opportunities

Help managers develop their team members through career pathing

Hire and oversee training and L&D Specialists
Benefit:
Our Culture- Where Career and Passion come together
An opportunity to work with others that have your back every step of the way

Opportunities to make a difference both inside and outside of our walls

Being treated like you are more than the work you do.

Open and comfortable working environment

We believe in work-life balance, and are committed to keeping the workload in alignment with this value.

Shared experiences and meaningful offsites

Healthy drinks and snacks for whenever you need sustenance
Competitive Compensation, Comprehensive Benefits
Requirement:
Proven experience as an L&D Manager,

Training Manager

or similar

Current knowledge of effective learning and development methods

Familiarity with e-learning platforms and practices

Experience in project management and budgeting

Proficient in MS Office and Learning Management Systems (LMS)

Excellent communication and negotiation skills; sharp business acumen

Ability to build rapport with employees and vendors

BSc/BA in Business, Psychology or a related field

Professional certification (e.g. CPLP) is a plus